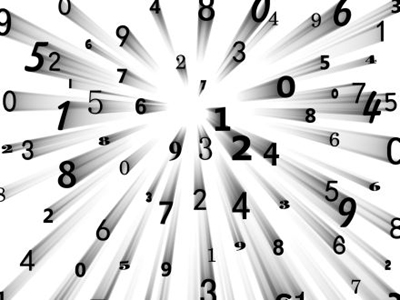 Numerology is the study of numbers where one can find out the positive and negative aspects of each number on our life and personality. According to Vedic numerology there are three numbers which greatly influences our life. These are Psychic number, Destiny number and name number, each of which reveals great details about our life and personality.

Name number. The name number is most important in your relationships with other people around you and you can have more than one name numbers if different people are addressing or identifying you with different names. Changing your name and thus your name number may modify and enhance certain qualities of your psychic and destiny numbers or avoid conflict between them. Determining the right Name number is very difficult as it's calculation depends on the sound frequencies produces by different characters (Alphabets) in our name. Our Numerology service in USA puts a lot care and caution to determine your Name number. As the alphabets in a name influence the person it leads to giving a perfect name to a baby so that his Name number produces positive vibes to his own life.

Psychic number. The psychic number reveals the way you look at yourself and your inner thoughts about your personality. It is what you really want to be and what defines your basic character and makes you an individual. It represents your basic predispositions and talents that lead you to interact daily in a particular way.

Destiny Number The destiny number reveals how you are viewed by the outer world and is related to your sanskaras - vibrational patterns acquired by past actions, or Karma. It is also you that other people see, especially if they do not know you very well. And as you learn the lessons in this life you will tend to take on more of the characteristics of your destiny number.

As a whole, numerological analysis of your life is really required to understand your personality and to recognize your true potentialities. As a numerology expert in USA Priti Joshi is committed to provide you quality services so that you can enrich your life with happiness and prosperity.