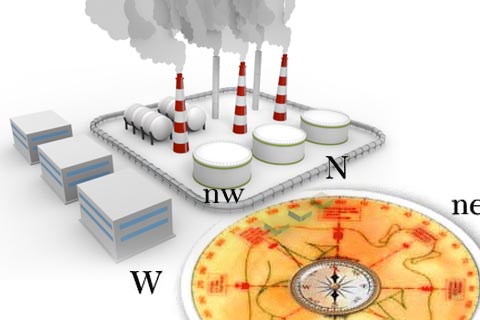 Nowadays the popularity of Vaastu Shastra has grown a lot. It is no more limited to the construction of residences, residential apartments, etc. instead its popularity is now reaching high scales due to its growing utilization in the field of business too. Whether it is a small or a large business, every businessman longs for prosperity and success and Vaastu for Business helps in fulfilling this aim of businessmen. The economic downturn with its worldwide impact has acted as a boon for Vaastu designers and experts all around the world. Unemployed people as well as professionals hit by the recession or any other type of financial loss are taking the help of Vaastu Shastra to transform their failure into success. Vaastu Shastra is slowly establishing its roots in foreign countries too. Its popularity has grown to the extent that even natives of the USA are taking the help of Vaastu for business in USA. The widespread growth of this science is because of the fruitful and positive results it provides.

Vaastu Shastra helps in creating interiors of any type of business office, which in turn would help in the prosperity and growth of the business. There are four primary factors which are extremely significant for a successful business- Finance, strength, health and debt trap. The problems in a business arise when there is an imbalance between these factors. Vaastu Shastra helps in creating a balance between these four factors, so that the business prospers. There are other factors too which influence the prosperity of the business such as the furniture and its placements, the doorways, the location of the cabins, ventilation, colors, the environment and structures surrounding the office, etc. A Vaastu expert always keeps all these factors in mind while designing an office.
A few tips which can help in the prosperity of your business -
East and North are ideal locations for a main door and if a light is placed near the main entrance of the office throughout the night, it would help in warding off slow career growth and the problems at the workplace.
Presence of aquariums and flowers also contribute towards increasing prosperity and wealth.
Direct sunlight should be avoided.
The desks of staff should be located in the North-West direction as it is an ideal location for financial support.
The presence of decorative boulders or pebbles near the main entrance helps a lot in making a business successful.
Plots, which are broad from front and narrow at the back, commonly known as Shermukhi plots in Vaastu terms are perfect for constructing offices and factories.

The claimants of Vaastu experts that Vaastu can transform a failing business into a successful one is proving out to be true since a large number of people all around the world are approaching Vaastu experts to get relief from the problems related to business. The utilization of Vaastu for business in USA or any other foreign country proofs the versatility of this science.