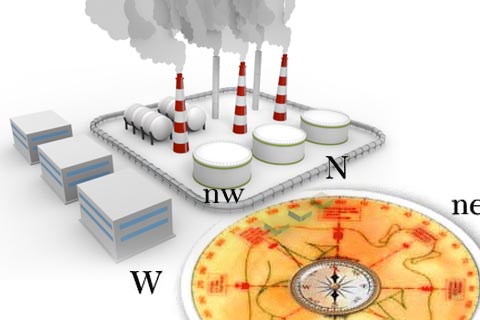 Nowadays people are becoming such workaholics that their offices have now become their second home. A significant amount of our time and energy is spent in our offices so that, it should be constructed and designed in such a manner that it proves to be aesthetically appealing as well as profitable for the owner and his staff. Vastu for office helps in accomplishing this aim of an office owner by designing offices which would promote financial growth, harmony between the employer and the employees and would ward off problems at the workplace. According to Vastu experts an office should be designed in such a manner that the movement of the work is completely balanced .The full power and control of the office should solely be in the hands of its owner. An office designed according to the Vastu principles would balance energies in the office and bring about prosperity and positivity for its owner and its staff.

As a large number of people are utilizing this science to achieve financial prosperity, its popularity is increasing day by day. The positive result it has offered has forced even the Western countries to apply this science. Nowadays, not only Indians but Westerners too apply the principles of Vastu for office in USA or any other foreign country. Everyone wants to take the least amount of risk in their business as such many are taking the help of Vastu to achieve financial stability in their lives.
A few vital points which are kept in mind by Yogesh Joshi while designing office interior -
The office's location and its exteriors.
The direction of the main entrance.
The right choice of colors for the office.
The location of the windows, pantry, toilets, etc.
The location and placement of the boss's cabin and the employees' desk.
Area for boss's cabin.
Placement of financial area.
Vastu for office can be used for constructing offices as well as making corrections in defective offices. The utilization of Vastu for office in USA, Italy and many other foreign countries shows the widespread commercial success it provides.